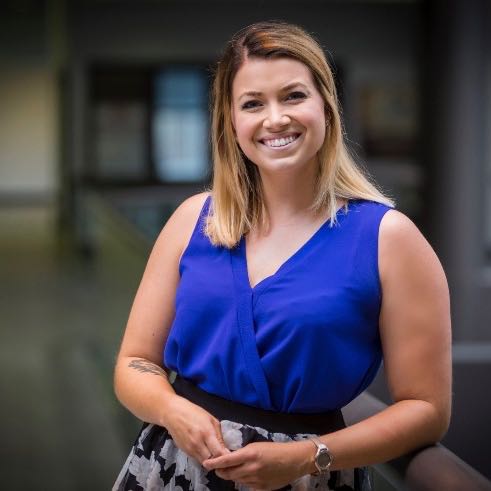 Downtown Partners in Sioux City, Iowa is proud to welcome Kalynn Sortino as the new Business and Entrepreneur Support Coordinator. Kalynn is a Kansas City native who received both her Bachelors in Business and Marketing, and Masters in Leadership Management from Briar Cliff University. She will be responsible for all duties relating to the development and execution of the Downtown Partners business support program.
Sortino has worked with multiple companies throughout her young lifetime, including some in the Siouxland area, and has decided to grow her professional career with Downtown Partners. "I am truly grateful to be a part of such a wonderful organization that devotes each day to the growth of downtown Sioux City. I am eager to start working with the same aspirations to improve the downtown experience for everyone in the area, visitors, and residents alike!" expressed Kalynn.
The goal of this position is to assist in attracting and retaining businesses in downtown Sioux City. Kalynn will be the front-line contact for businesses to help create growth and ensure a strong business climate. Downtown Partners executive director, Ragen Cote states, "Kalynn was a very strong candidate for this position. Her personality shines and her desire to be a part of growing Sioux City is inspiring when you meet her. I'm excited to have her join the team and work closely with the great businesses we have downtown."
Kalynn will be out visiting with businesses owners and staff this month to ensure they receive ongoing communication and other valuable information in the future. She can be reached at kalynn@downtownsiouxcity.com, by calling (712) 252-0014 or by stopping by the office at 418 Pierce Street. To learn more about Downtown Partners and to stay up to date with downtown projects and events, visit www.downtownsiouxcity.com or check out Downtown Partners – Sioux City on Facebook.
Tags:
Downtown Partners
,
Kalynn Sortino