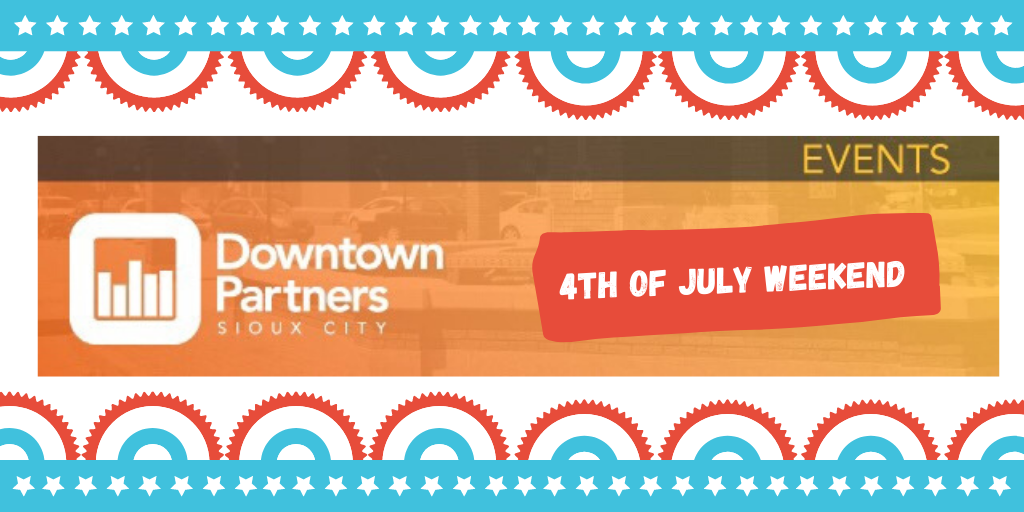 Downtown Fourth of July Weekend Events
With Independence Day falling on a Saturday this year, many downtown businesses are celebrating on Friday the 3rd, others on the 4th, and some both.
Downtown Partners has put together a list of all the downtown event "happenings" this holiday weekend, in one convenient spot.
If you feel like buying a car this Independence day weekend, Billion Automotive is having their "One Big Sale" event at the Tyson Event Center Parking Lots beginning at 9 am and going until 6 pm (or until all the cars sell!)
If live music is what you're looking for, Ickey Nickel will be hosting Minority Falls band Friday Friday from 9 pm-1 am.
Firehouse will have their annual 4th of July kick off starting Friday at 8 pm showcasing band Locked N Loaded.
Key Club's Summer Sunsets event will begin the holiday weekend with music by DJ Sean Michael and drinks on their patio Friday at 10 pm.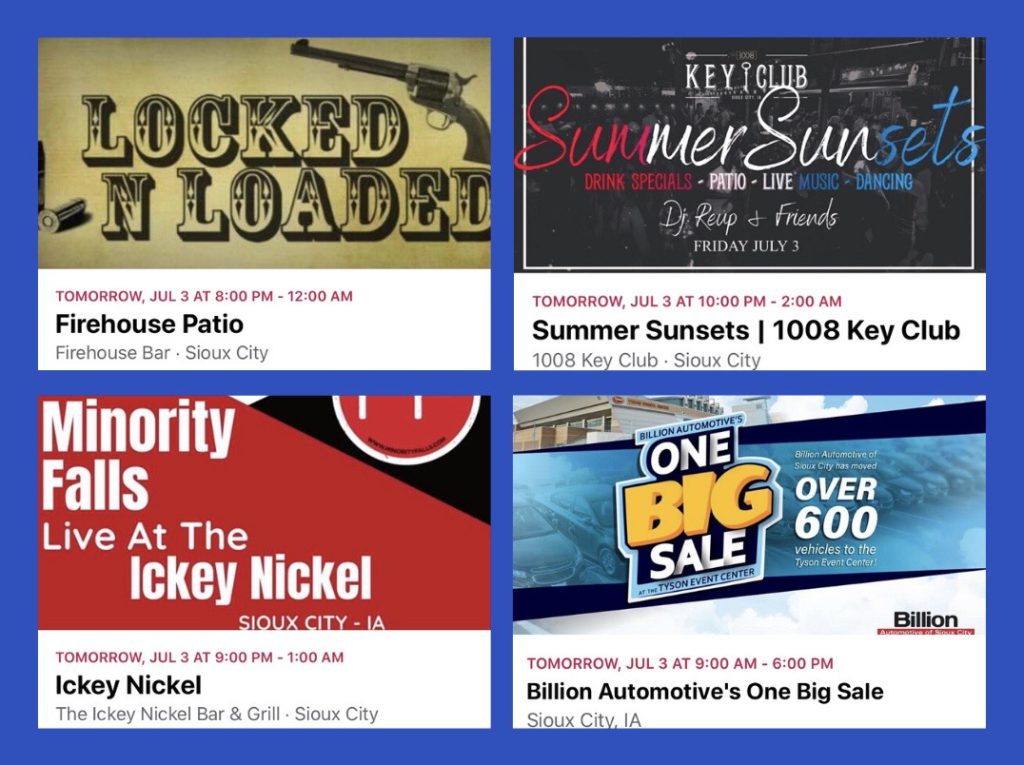 You can start your 4th of July off on the right foot, feet, hands, you name it- by joining Evolve Yoga for yoga in the park Saturday morning at 9:30 am.
Downtown's weekly "Cruise the Loop" event will continue this Saturday, kicking off at 5 pm as usual. If checking out old cars is your thing, you don't want to miss this!
La Familia Nightclub is hosting Luis Moreno and his Compas Saturday night. For VIP seating, visit their Facebook page. *Note: the Girls of Horoscopes originally set to preform as well, are unable to attend.
Not ready to end the holiday weekend after Saturday's events? Head to Work & Church Booze Parlor Sunday for their "Sunday Funday" weekly karaoke event from 9 pm – close.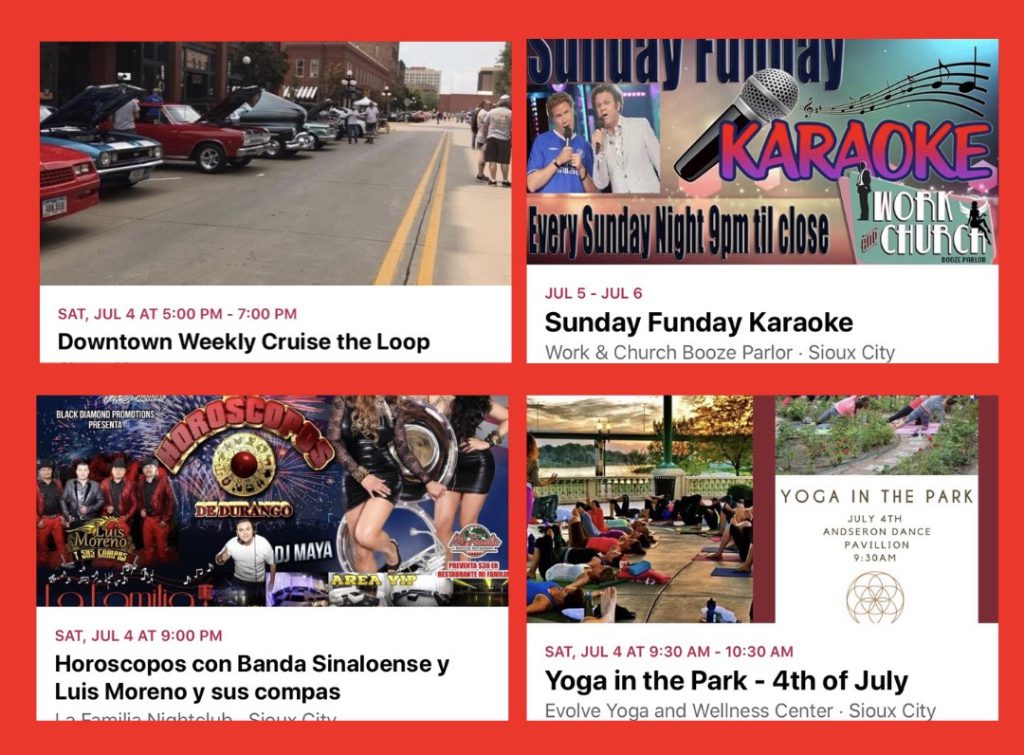 Additional Siouxland area Fourth of July events can also be found on Facebook event listings.
If you plan to attend any of the Fourth of July festivities, please practice the social distancing guidelines in place. Downtown Partners wishes everyone a safe and fun holiday weekend.
Update (July 2nd 3:50 pm): Come listen to your favorite country tunes at Beer Can Alley with DJ Jess Friday night. https://downtownsiouxcity.com/event/dj-jess-at-beer-can-alley/