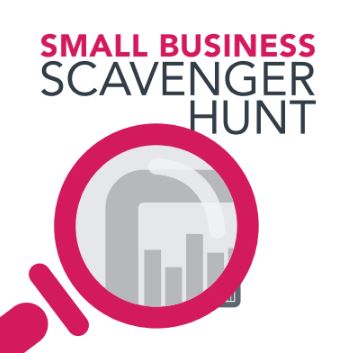 Downtown Sioux City Small Business Series for May
Downtown Sioux City Small Business Series for May
Downtown Partners invites the community to participate in the Downtown Small Business Saturday Series for the month of May. Due to the success of the Small Business Saturday Bingo game last November, businesses are once again thrilled to be a part of a new series that invites you into their business for another fun event.
The Scavenger Hunt will test your knowledge to see if you can recognize different downtown locations based off a photo. The hunt begins Saturday, May 5th and you will have one week to locate all 12 downtown locations based off one photo that can be recognized from the outside and one clue relating to their name. Recognize all 12 locations, fill in the name of the business and collect a signature from an employee inside before returning your game board back to Downtown Partners, 418 Pierce Street, by Sunday, May 13th to enter in a drawing for Downtown Cash! Gameboards can be picked up at Downtown Partners, 418 Pierce Street, the Sioux City Public Museum, 607 4th Street, or the Sioux City Art Center, 225 Nebraska Street. For more information go to www.downtownsiouxcity.com or call (712) 252-0014.
In addition to the Scavenger Hunt, businesses will be expanding their storefronts out onto the sidewalks for an outdoor shopping experience starting on May 5th. Join us as they enhance their spaces outside every Saturday throughout the month of May, weather permitting. Kalynn Sortino, Downtown Partners Business and Entrepreneur Support Coordinator states, "with warmer weather right around the corner, we are looking forward to helping businesses attract customers as more people will be outside on the streets."
For more information, please contact Downtown Partners at (712) 252-0014 or www.downtownsiouxcity.com.
***