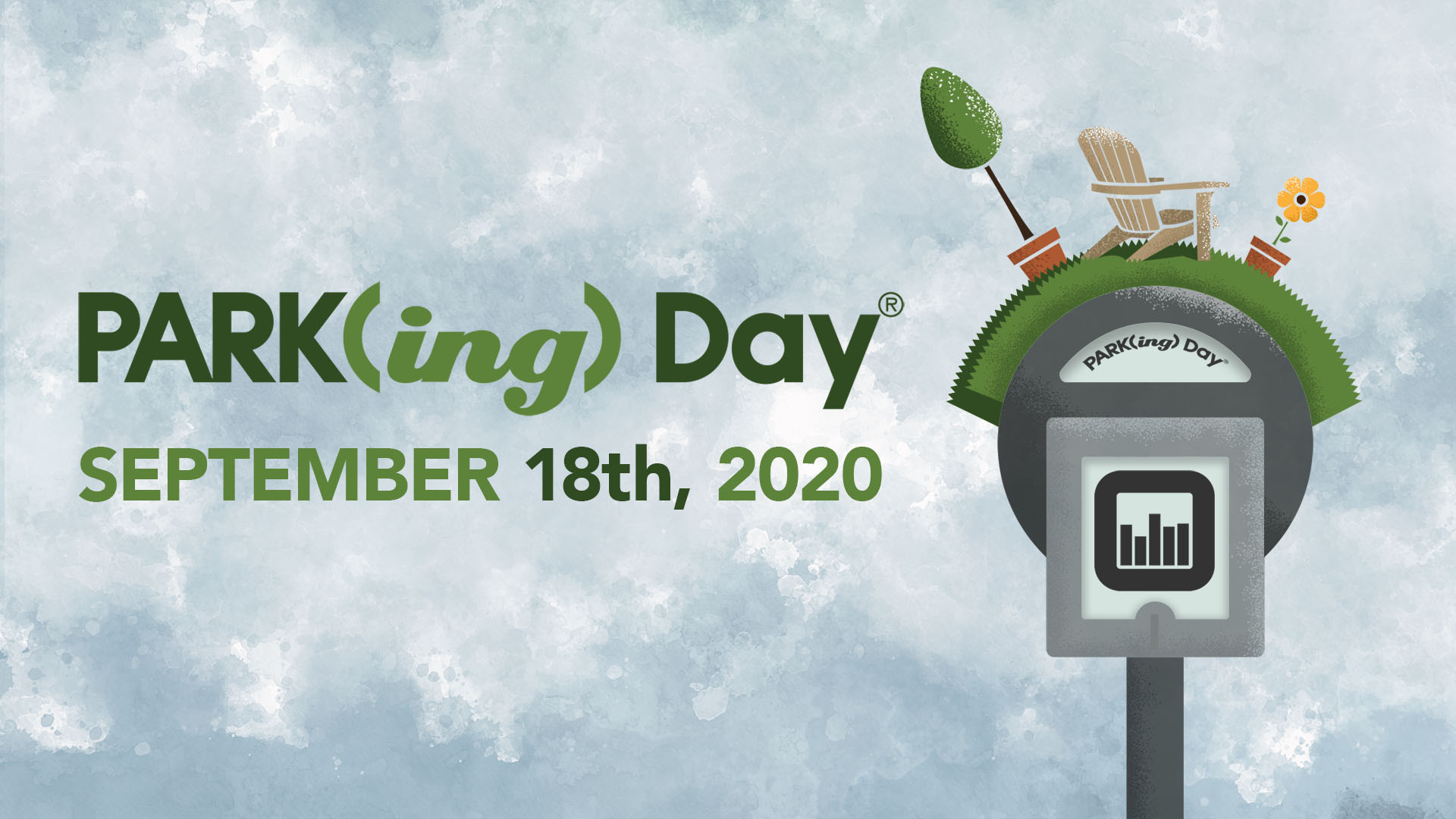 Park(ing) Day 2020: Registration Now Open
Registration is open for Sioux City's 5th Annual Park(ing) Day event held on Friday, September 18 from 10 a.m. to 2 p.m. in Downtown Sioux City.
Over the years, the experimental event has brought the community together to bring awareness to alternative uses of our downtown urban real estate. This is done by demonstrating that concrete/asphalt parking spaces can be reduced, with little to no impact, and reutilized to support active lifestyles, cultural expression, and environmental activism.
Park(ing) Day remains free of commercial interests and instead focuses on meaningful interactions among citizens. This year's experiment will repurpose parking stalls along Nebraska Street between 3rd Street and 5th Street.
Not familiar with Park(ing) Day?
Park(ing) Day was established in 2005 in San Francisco with one parking stall, in one city, and in one country. Today, the event occurs annually in hundreds of cities around the world with the purpose of reclaiming and reprograming vehicular spaces into social recreational spaces. Last year hundreds of people came to check out the stall designs, play games and to learn more about organizations and interests in Siouxland.
Let your imagination run wild!
The project is seeking individuals, organizations and companies who want to creatively redefine an 8 x 16 foot vertical parking space in a way that encourages interaction with the community. These ideas have all been used at other Park(ing) Day events: a wedding ceremony, chess tournament, yoga sessions, a public back porch, a reading room, free bicycle repair shop, finger painting studio, swing sets, kite flying, giant yard games, etc. Participants are encouraged to set up promotional signage, transform the "floor" into a more comfortable and visually impressive space, to utilize outdoor décor and to provide seating, if your space can accommodate it for an impromptu gathering. Please do not sell goods or services or park vehicles.
Additional spacing between parking stalls will be added to allow for proper social distancing. Proper sanitation with be required by participants for any hands on activities.
To register for the event click: here. Registrations must be submitted electronically to reserve a space. Registered groups will be contacted for their final designs and assigned their space prior to the event.
Like and share the event Facebook page and promote via social media using #parkingdaySC. Please check for updates on the website and through social media prior to the event. Participants and a location map will be released closer to the event.