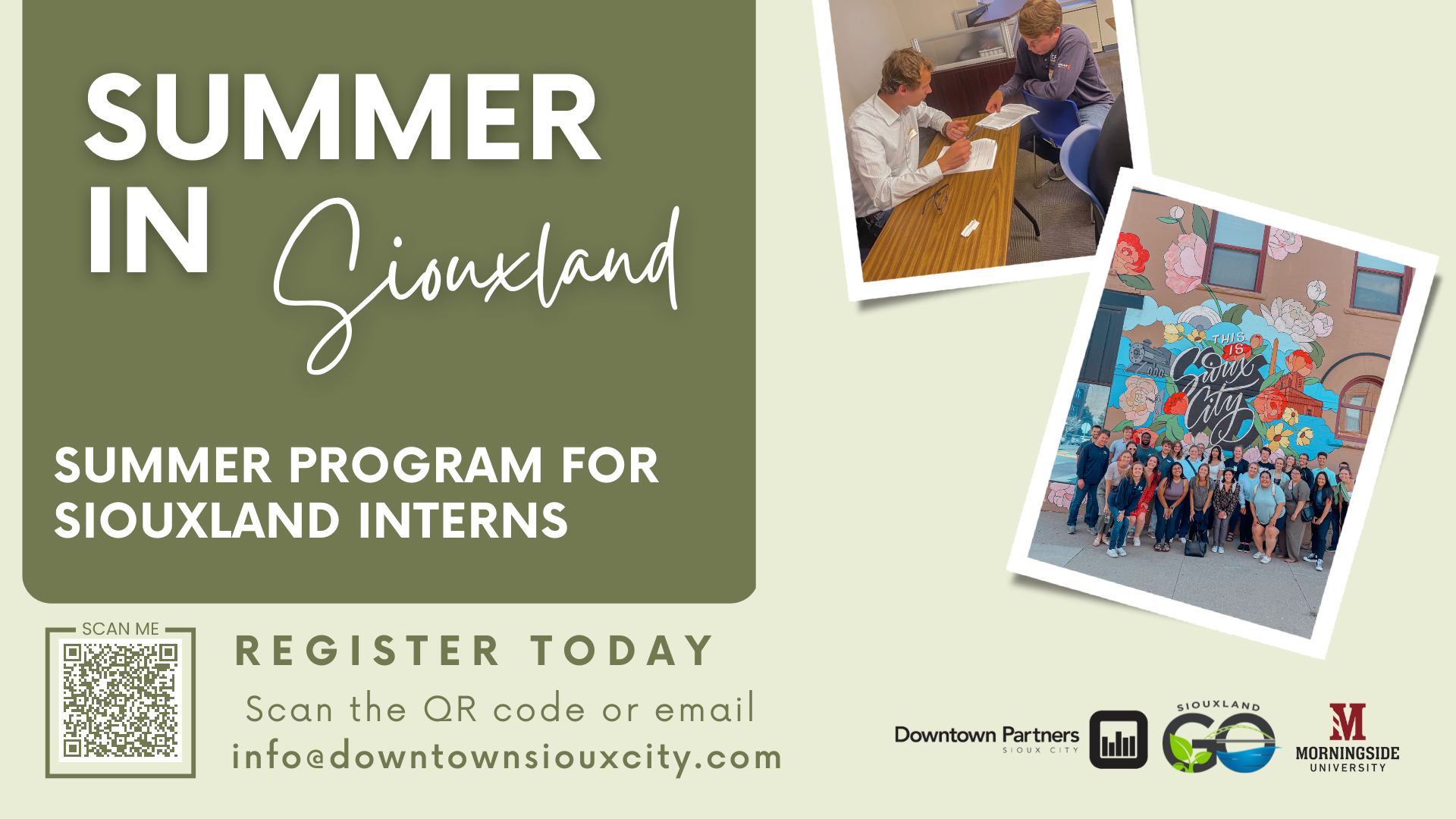 2023 Summer in Siouxland
We're excited to bring back the Summer in Siouxland Program in collaboration with Morningside University, and Siouxland Go! The Summer in Siouxland Program is an opportunity to network with professionals, refine marketable skills, and experience all Siouxland has to offer!
This year's participants will:
Take the Clifton Strengths Assessment & learn how to market their natural strengths
Tour Downtown Sioux City on the new Downtown Trolley with stops including the new RE/MAX City Center (former Riviera Theatre), Badgerow Flats, and more!
Experience a Siouxland Go event as a member would and learn about the benefits of being involved in their community – and receive a discounted membership rate
Get all their questions answered by an Adulting 101 Panel! Mortgage, employee benefits, retirement, and more!
Have the opportunity to earn a Community Leadership Certificate to add to their resumes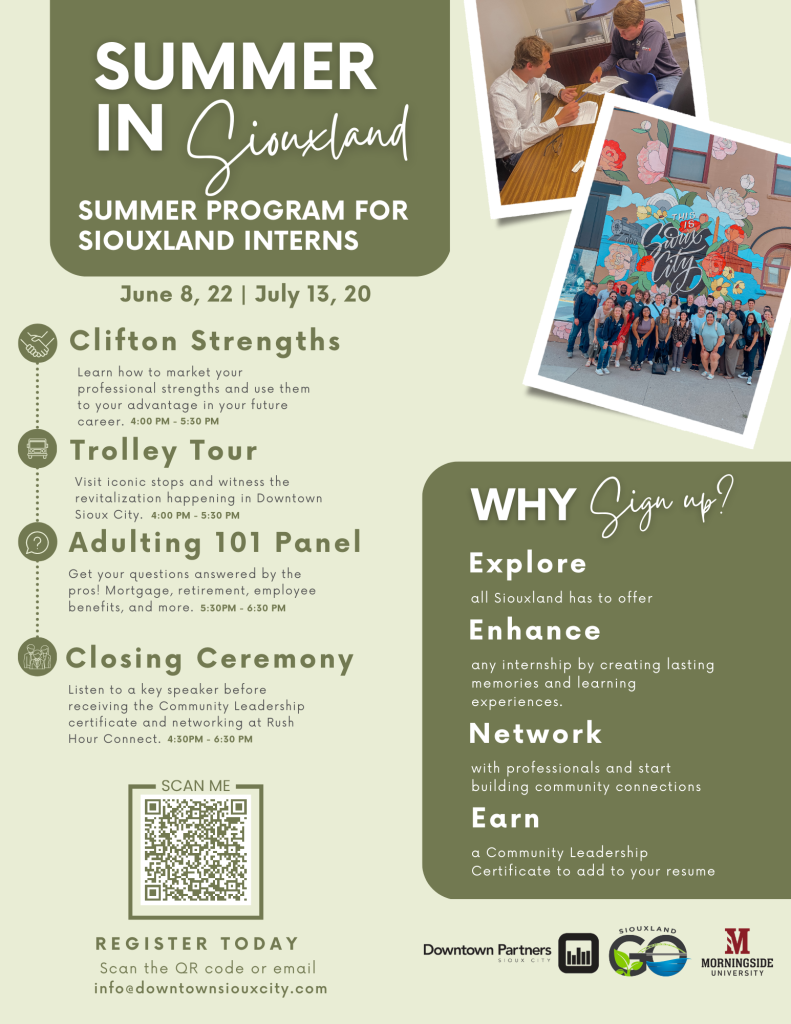 *All interns in the Siouxland Area are welcome to sign-up. Registration is LIMITED, sign up as soon as possible to guarantee a spot. The deadline to sign up is May 30.