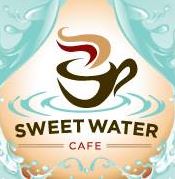 Do you know about the hidden gem inside the Ho-Chunk Center? A place that can cater to all your caffeine and hunger needs?  Located on the second floor of the Ho-Chunk Center, Sweetwater Cafe is here to help! We got a chance to sit down and talked with Kim Davis about her views on running a business in Downtown Sioux City.
If you were to explain your business in two sentences or less, what would you want to say?
"We are a coffee shop located on the second floor of the Ho-Chunk Center who cater to Downtown Businesses, and also has skywalk availability."
What makes your business unique?
"Our most unique feature is the skywalk availability, as well as how close we are to the Sioux City Academy. This allows us the opportunity to meet people of all ages and all business professions."
How did you get started in this business? What keeps you around?
"I used to own Meet Virginia on 4th Street a number of years ago. Then I moved out of Sioux City, which was until I got a call from Ho-Chunk asking if I would be interested in managing the coffee shop inside their building. I stay for the business and the people. I always loved a job where I got to interact with people every day as well as running a profession that I love and get to be creative with."
Tell us one fun fact about yourself that people Downtown might not already know!
"If you see someone running on the North side, it's probably me."
What is your favorite part about being in Downtown Sioux City?
"I would have to say watching the growth of Downtown! I have been around the business world in Siouxland for a number of years and watching the continuous growth, especially more recently, is inspiring and exciting."
If you could run Downtown Sioux City for a day, what would be your first order of business?
"I would find a way to lower leasing payments or give incentives to bring businesses downtown. I find rent to be over priced at times."
Tags:
Small Business Spotlights