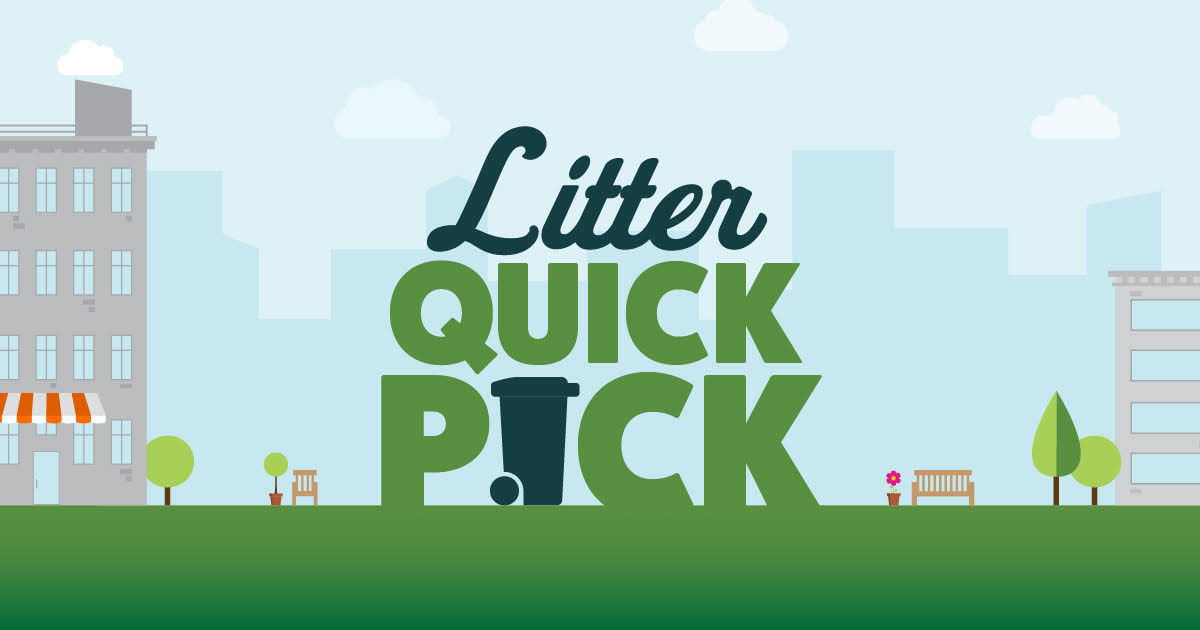 The Litter Quick Pick Program is Back!
Downtown Partner's Litter Quick Pick program is returning, this Friday, July 17th 2020. The program was originally set to start in March, but due to the outbreak of COVID-19 was put on hold. What was something that wasn't put on hold during COVID? Litter.
In an effort to keep downtown looking spectacular, the Litter Quick Pick program encourages downtown businesses and residents to step outside to pick up litter in their surrounding area on the first and third Friday of every month (but you can always pick up litter downtown!).
Downtown Partners provides the supplies needed like plastic bags, gloves, and vest. Masks may also be included in supplies upon request. If you are a downtown business or resident needing supplies, check out our captains list to see who on your block will have supplies available. If you still have questions, or need supplies, please call us at (712) 252-0014.
We encourage anyone picking up litter during our litter quick pick program to snap a picture and post it to social media using #QuickPickSC. Downtown Partners would love to re-post photos of YOU and your downtown co-workers, roommates, or friends participating in Litter Quick Picks. Who knows, prizes may be awarded to some of the most creative and fun posts! So take a few minutes to step outside, pick up litter, and post a photo with #QuickPickSC.
Downtown Partners would like to thank everyone in advance for being a part of our Litter Quick Pick program, coming together to keep downtown looking beautiful.